Testimonials
Generous words from founders and leaders
Jason T.
MLC Lawyers
---
I have engaged the team at Nightly for several different projects and their web design, graphic design and creative input has been second to none! I just wanted to thank Nightly for all their great work, customer service and project management and would recommend them to anyone who has any design requirements!
Nic W.
Duxton Developments
---
Nightly have been assisting me with graphic design work and web design for many years now and always show a great level of professionalism and expertise. They are easy to work with and very understanding of the requirements and level of work needed.
Lucy W.
Studio 2158
---
I cannot recommend Nightly enough!! I have never worked with a company quick, so thorough and so eager to meet my business needs! Thank you Nightly for working through all hours of the day and night to get my small business off the ground, and for allowing me to turn my dream into a reality!!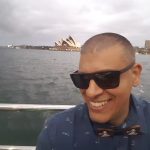 Wal E.
Blue Mist Cafe Parramatta
---
Prompt, Open communication lines, Affordable, Attention to detail, Professional. Pretty much 5 star in my book!
Cristina O.
Lavida
---
Best design service around!! Very trustworthy and impressed with the fast turnaround and attentiveness to detail. Nightly are super easy to work with also. Hassle free transaction from start to end. Highly recommend!